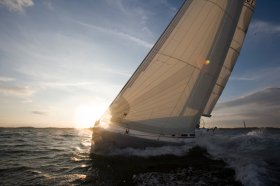 "We were interested in finding a brand for the Swedish market that could help us to supply our customers with sails that we have problems producing ourselves," says Hamel Sails founder Hans Hamel.
"This really strengthens the Hyde presence in Scandinavia. Our whole network has grown considerably over the last few years and the Hyde marque is now widely available," says Richard Franks, sales and marketing director for Hyde Sails.
Established 45 years ago, Hyde is one of the world's largest volume sail producers. The company owns a sail loft in the Philippines employing 260 people and a repair loft on the south coast of England.